I am using moms pride cloth diapers for my baby for last 2 months and i am in love with them. They hold the pee for hours. Diaper free time was never so easy. These cloth diapers are reusable, washable and it fits all from age 0 months to 2 years. My baby feels comfortable wearing them. The material used is soft and doesn't irritate babies skin. The prints are kids themed. The look is amazing. Being a mom I recommend these diapers to all mommies
I was looking for a super comfortable and safe baby carrier for my niece and Mom's Pride baby carrier is perfect. Its ergonomic design makes it easy to use for both the baby and one carrying the child. The cotton material is perfect for the child. You can safely walk with your child in the carrier and also do some basic chores and your baby is right with you. Will highly recommend it to all.
I have purchased Mom's Pride baby carrier. Good build. Nice material. Well stitched. Right amount of cushioning. Provides great support.

Remember, for good support, wear the shoulder belts in crisscross pattern. I see many don't do it, hence the baby carrier end up drooling/hanging forward. Wearing belts crisscross gives a secure fit, giving good comfort, both to baby and the one who wearing it.
100% Child-Safe Products –
Your child is your world and we know this! Our products are made up of 100% safe materials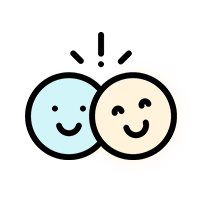 Products for All Your Needs –
We know what you might need, even before you know it! You think of it, and we have it
Strictest Quality Checks –
We follow stringent quality checks and controls to assure you nothing but the very best
All Comfort. No Hassles –
We take customer satisfaction very seriously! We boost Moms happiness and Dads pride!